SafeNet Home Health Services
Serving Your Medical and Non-Medical Needs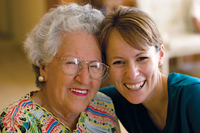 If you are considering Independent Living in a retirement community, we know you have concerns about access to medical and non-medical assistance when the need arises. To choose the over 55 senior retirement community that's right for you, it's important to be informed and understand the "pay as you need" arrangement we offer at Sierra Pointe senior apartments.
Independent Living
When medical and non-medical needs arise, whether temporary or not, residents in Independent Living are free to hire SafeNet, our inhouse home health provider, or whomever they wish. Agencies may be hired for medical services such as medication management and therapy or non-medical services such as assistance with dressing, additional housekeeping, laundry or companionship, just to name a few. SafeNet, unlike most home healthcare agencies offering one kind of service or the other, offers both medical and non-medical services and on an hourly basis. This is retirement senior living at its safest and best.
SafeNet Wellness Center in Independent Living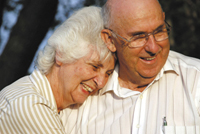 SafeNet operates the Wellness Center at Sierra Pointe in Independent Living. A registered nurse is available to take blood pressure, answer questions and provide information; this service is free. For a fee, SafeNet offers medical and non-medical needs including RN/LPN Nursing Care, Therapy and Rehabilitation Care, Homemaker/Companion Care and Certified Nursing Assistant (CNA) Care. SafeNet is state licensed, Medicare and JCAHO (Joint Commission on the Accreditation of Healthcare Organizations) certified. We found the best home health agency for our residents at Sierra Pointe.
Scottsdale Home Health Services
14500 N. Frank Lloyd Wright Blvd.

Scottsdale, Arizona 85260

480-767-9800

Email